Carl often calls our refrigerator bins "the vegetable graveyard." Do you have one of those? You know, the place where the vegetables you eagerly buy with high expectations of creating the perfect dish come to die.
Well, as much as I wish it weren't so, I have one. With good intentions in mind, I buy these beautiful colorful veggies and fill up my bins with healthy treats to feed my family.
Only to find myself in one of these scenarios: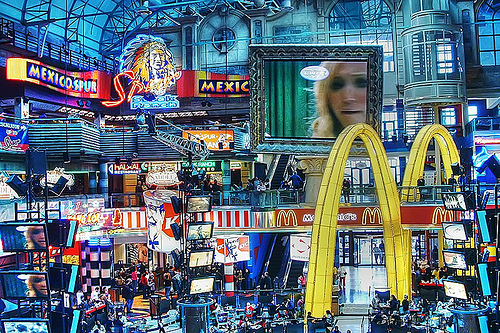 1. My demanding schedule gets in the way and my Food Network-worthy creation gets traded off for a fast food feast.
2. I over-buy on vegetables and we can't consume it all before it spoils.
3. I simply forget to use it.
Daily living has changed that. Since I'm buying what we'll use "today", I'm more realistic about what I can cook. For example, I don't end up with a chicken to roast on the night we have scouts.
We also eat healthier. I've heard it before and now I'm putting it into practice. I'm more inspired to make the vegetables when they're fresh.
So what does Jesus say about this?
In the book of John, Jesus showed that we should not waste food
when he fed the five thousand with five loaves and two fish.
John 6:12, When they had all had enough to eat, he said to his disciples, "Gather the pieces that are left over. Let nothing be wasted."
Today we had a busy day. We were out the whole afternoon and got back home at 5:15 P.M. I had planned a fast healthy dinner that had us eating in no time AND I used the vegetables I bought today :)

So how about you? Are you eating your vegetables?