Hebrews 10:36
You need to persevere so that when you have done the will of God, you will receive what he has promised.

As a parent, my proudest moments come when my children accomplish something. Today I had one of those proud moments. Gabriela finished off her soccer season
and it ended with trophy handouts and a pizza party.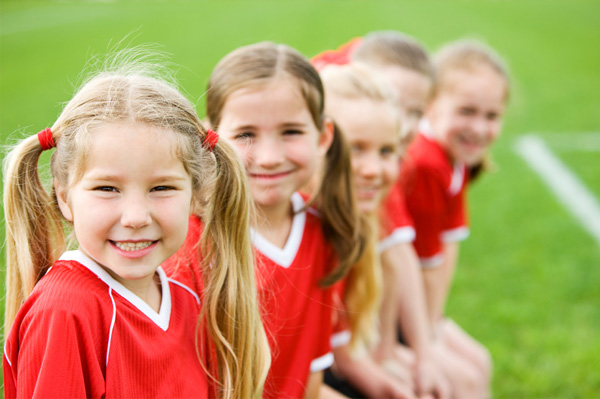 All the kids were gathered up together for a group picture with all the coaches and their little soccer stars. Parents had their cameras out shooting away trying to get the perfect shot. Needless to say, with about twenty kids in the picture, it took awhile.
Gabriela was standing there looking around with barely a grin on her face until she glanced in the right direction and her eyes locked eyes with ours. Then a huge smile lit up her face.
She had noticed us!
She saw us watching her and
cheering her on and doing all those silly things parents do to show their kids how much they love them.
She had practiced hard to get better at her kicks (I think I have a few broken items for proof)
and she had persevered the Miami heat during noontime games.
We had sacrificed a lot too so she could be here. Registration fees, hours spent at practices and games were well worth the effort.
In the end...
She had finished strong.
Isn't that what we want?
As I look back on the past 12 days I notice "mountain top" moments
as well as moments when we've hit "rock bottom." We've tried hard, persevered in some areas and in others
we've struggled, or noticed we need
to work harder.
In the end,
we want to finish off strong.
I'm sure the Isrealites started off strong. God freed them from being slaves in Egypt and they saw the Red Sea part long enough for them to walk through it.
God cheered them on with his visible presence throught the pillar of clouds by day and fire by night,
but when they
lost sight of him
they began to gripe about the way things
were going.
What was meant to be a few days trip turned into a forty year journey.
I guess when the Isrealites glanced around they didn't notice God.
Some days its easy to want to call it quits and say we tried,
but as I glance around I notice God! He's cheering us on and wants us to know that he's there watching it all.
Hebrews 12:1
Therefore, since we are surrounded by such a great cloud of witnesses, let us throw off everything that hinders and the sin that so easily entangles.
And let us run with perseverance the race marked out for us

How about you? How do you want to finish in the end?
God went all out for us when He sent Jesus to make the ultimate sacrifice and take our sins upon Him on the cross but it was worth the effort
to see us finish strong.
Philippians 3:14
I press on toward the goal to win the prize for which God has called me heavenward in Christ Jesus.